It is known that cognitive decline occurs more as people get older. This decline can affect the memory and thinking abilities of the elderly. With increasing longevity, memory and psychiatric care has become a growing public health concern. Many people also want to minimize use of pharmaceutical options whenever possible.
As progression of dementia is often related to lifestyle and physical factors, non-pharmacological factors can help in changing the progression of the disease. Physical activity can improve mental performance. Tai Chi is a physical activity that integrates the mental, meditative and social components of an exercise program. This technique was originally used for self-defense, but now it has evolved into an elegant form of exercise that is used for reducing stress and improving a variety of other health conditions. Tai chi is often described as meditation in motion and it promotes calmness through gentle, flowing movements.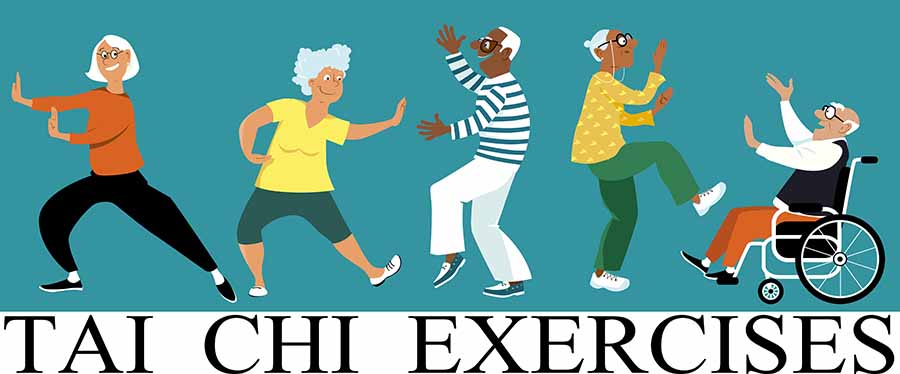 Tai chi is a basic type of exercise and puts less stress on the muscles and joints, making it generally safe for all ages and levels of strength. Because tai chi is a low-impact exercise, it is appropriate even for older individuals who may not be as physically active. Doing Tai Chi results in better cognitive performance and reduces cognitive decline with age.
An appealing reason to do Tai Chi is that it is inexpensive and does not require special equipment. You can do tai chi anywhere, indoors or outdoors. And you can do tai chi on your own or in a group setting.
Mental Benefits of Doing Tai Chi
Doing regular Tai Chi exercise has the following brain benefits
‣ Decreases stress, anxiety, and depression
‣ Improves mood
‣ Improves aerobic capacity
‣ Increases energy and stamina
‣ Improves flexibility, balance, and agility
‣ Improves muscle strength and definition
‣ Enhanced quality of sleep
‣ Enhances the immune system
‣ Helps to lower blood pressure
‣ Reduces joint pain
‣ Improves symptoms of congestive heart failure
‣ Improves overall well-being
‣ Reduces risk of falls in older adult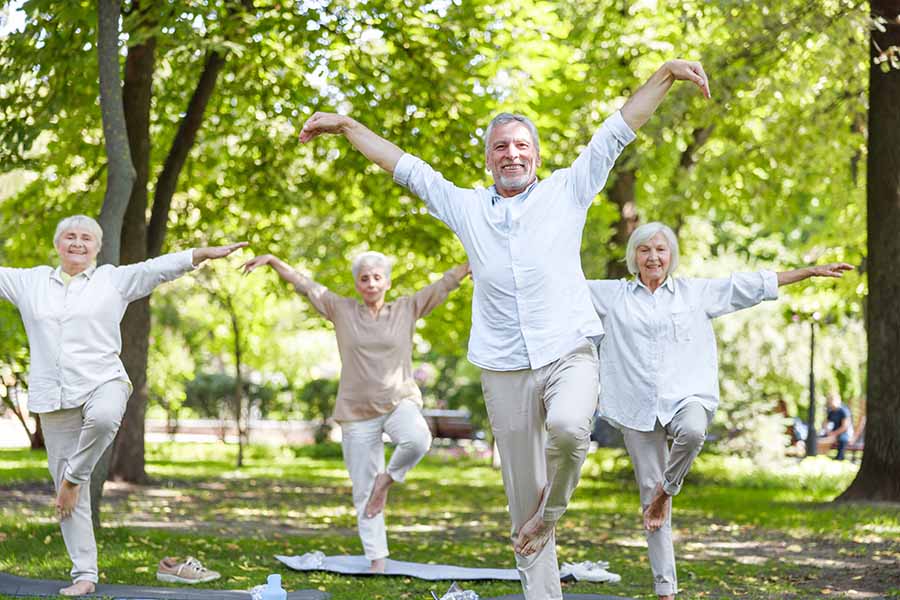 Tai Chi for Seniors
Tai chi is one of the most popular forms of movement among senior citizens. That is why older adults and those who are new to fitness can get physical and mental benefits from these simple movements taught in this type of gentle exercise.
Increases Body Awareness
Known as slow-moving exercises, tai chi promotes slow and deliberate body movements accompanied by deep breathing. This combination helps adults to focus on the way their body moves and allows them to pay attention and deal with any discomfort they may feel.
Improves Cognition .
The practice of tai chi has a connection with cognitive improvements in seniors with mild mental decline. This is promising news for older adults who want to improve their memory and functioning skills.
Reduce Risk and Fear of Falling
Maintaining good balance, flexibility, and communication is very important especially in old age. Many physical activities, like walking, doing exercise, can help seniors maintain and improve their mobility and flexibility, activities such as tai chi also reduce the risk and fear of falling. Tai Chi improves balance and motor performance.
Reduces Pain
It relieves the pain of arthritis. Adults with chronic pain from conditions such as arthritis get a reduction in symptoms by following a common tai chi practice.
Tai chi seems to improve the executive functions- the ability to perform multiple tasks, manage time, and make decisions - in people with cognitive decline. For people with Mild Cognitive Impairment (MCI), tai chi reduced the progression of dementia relatively better than other forms of exercise and improved their mental functioning.
Any form of movement that gets seniors off the bed and makes them walk, can be of great benefit both physically and emotionally. Movements may need to be adjusted, and some can be done while sitting, but a loved one with dementia should be encouraged to try Tai Chi. Some studies show that exercise can help slow down the advancement of dementia.
Things to Consider before Starting Tai Chi for Seniors
‣ Consult with a Doctor and discuss a new fitness routine
‣ Inform the Instructor that you are a beginner and discuss any physical concerns with the instructor.
‣ Be Mindful to not skip warm-ups and note any problem with your schedule
‣ Seniors need to take care of moving comfortably within the range of their flexibility and not overstretch their joints. Encourage older individuals to take breaks when needed. With regular practice, they will gain strength and durability.
Why did Evergreen Assisted Living Facility recommend this article?
We want to pass on tips to maintain general wellness for ALL! Our residents at Evergreen assisted living facility in Burbank, CA understand that because they experience that caring mindset firsthand. Don't hesitate to call/contact us at Evergreen assisted living to allow us to arrange a visit to our beautiful facility and meet our amazing staff of caregivers. Stay well, and we look forward to hearing from you.
225 Evergreen St, Burbank, CA 91505