When first approached about the idea of being placed in an assisted living community; it's common for your loved one to feel apprehensive or even refuse to want to leave their home altogether. However, often with a little patience and education on the range of benefits and advantages that an assisted living facility can bring; it can make them feel more comfortable with the transition and less resistant to the idea.
Once you explain all of the options, programs, and services that today's assisted living communities have available; in many cases, your loved one will not only be willing to move but they will be excited about entering this new chapter of their lives.
To help your loved one come to terms with the upcoming change and convince them that assisted living is the right choice for them and your family, we're highlighting some of the major benefits residents have the opportunity to take advantage of when entering an assisted living community.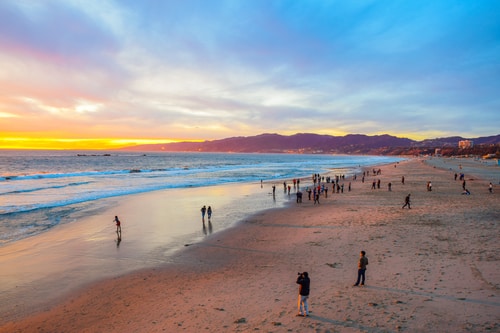 Delicious Home-Style Meals
Assisted living communities offer nutritious, home-style meals and the top facilities even have their own in-house chef. Often, the dietary needs of seniors can change as they progress in age and require more management to make sure they receive the proper nutrition.
Assisted living residents can enjoy meal plans designed and tailored to their individual and changing health needs.
Managing Daily Living Needs
As seniors grow older, tending to their daily living needs can become more challenging. When it becomes too difficult or costly for family members to deal with these issues, it can put additional strain on the whole family. Managing these daily needs is one of the staples and major benefits of assisted living.
Whether it's caring for health through medical services, bathing, or dressing; caregivers are responsible for helping residents with these daily needs so they can continue to function independently and happy. In fact, many offer individualized care plans that make sure these needs are continuously being met.
Socialization and a Sense of Community
The intellectual stimulation and socialization that comes with an assisted living community is something incredibly important for seniors and often missing from those that live at home. As seniors become older they are at a higher risk of becoming isolated or closed off from others. After retirement, many seniors find it challenging to maintain social relationships with others.
Assisted living encourages residents to participate in social events with others in a community environment. Some even offer scheduled events and activities like arts and crafts, movie nights, live entertainment or shopping trips to local stores to facilitate communication and making friends with other residents with similar interests.
Your loved one will be in a community where they can still do what they love while engaging with other residents who share those same interests.
Private Personalized Living Spaces
While engaging with others can be very important for seniors, having privacy can be an equally pressing concern. Assisted living offers residents the opportunity to participate in an active environment but also provides private personalized living spaces designed to give residents the privacy and dignity to live the way they want.
Routine Housekeeping and Transportation
Assisted living can relieve the stress of keeping up with the many requirements and needs that come with caring for an elderly loved one. Keeping up with things like housekeeping or traveling to daily appointments can put stress on the whole family.
Many assisted living communities will manage housekeeping responsibilities like routine linen, and laundry services as well as transportation to appointments, when seniors or their families can no longer handle them.
Physical Fitness, Activities, and Games
Regular exercise and physical activity can be a very important part of senior care. Assisted living communities encourage residents to become more active through physical fitness activities, fun games and even a personal escort service to get there.
Designed for Comfort and Safety
In home care can make it difficult and costly to ensure a safe living environment. Often seniors require home modifications and changes to keep them safe. Assisted living facilities are designed with the resident's comfort and safety in mind; offering the ability to function in a safe living environment with expert care if needed.
Around the Clock Supervision
With the inherent risks associated with senior care; having constant supervision can be very important. New issues, challenges, and emergencies can come up quickly and keeping them safe can be an around the clock job. If an emergency presents itself you want to make sure someone is on hand and ready to do what needs to be done to keep them safe as soon as possible and prevent the situation from escalating.
Assisted living offers 24/7 care as well as a trained staff that is prepared to deal with safety issues as they come up.
Investing in the Future
Moving to an assisted living community is more than taking care of current needs but an investment in the future. The challenges that come with age can increase and worsen. Often these symptoms can progress and bring about new issues you might not be ready for or know how to address. Assisted living offers you peace of mind that your loved one will be cared for in the years to come.
Spotting the Signs: How to Know it's Time for Assisted Living
If you have an elderly loved one; you should always be on the lookout for the red flags or signs that it's time to consider an assisted living facility. Being able to identify these signs can make sure they are receiving the care and attention they need.
Here are some of the important things to consider and be on the lookout for in your loved one:
If there have been recent accidents or close calls.
If they begin to show signs of slower recovery or if a current health condition starts becoming worse.
If you are concerned over eating habits or they can no longer deal with dietary needs.
If they can no longer handle household appliances safely.
If they have neglected to open mail or pay bills on time.
If they start to forget to take necessary medications.
If you are afraid for their safety when left alone.
If you noticed an increased difficulty managing daily activities.
If you noticed changes in weight, odor or their appearance.
If they started becoming increasingly isolated or have shared a growing desire to interact with others.
If they have expressed hobbies or activities they would like to participate in but can't anymore.
If they can no longer safely drive or get to appointments.
If daily housekeeping needs are no longer being met at home.
If you have noticed aggressive or violent behavior.
If they have a tendency to wander off and you fear for their safety.
If caring for them at home has become too much or too costly to balance along with your other responsibilities
If you are concerned their current living arrangement is no longer enough to keep them safe.
If you are concerned you won't be able to manage their escalating care needs in the future.
If you are unsure what to do if emergencies come up.
While convincing a loved one to move to an assisted living community can be a difficult conversation to have, it could be one of the best decisions you could make for them and everyone involved. It's important to exercise patience and explain the wide array of benefits assisted living introduces.
Try to make them understand that it's not just the best way to keep them safe but for them to live the happy, healthy life they want to live; now and in the years to come.
For more information on the benefits of assisted living or on when it's time to move a loved one to a retirement home; contact Evergreen Retirement Residence. You can rest easy knowing we are dedicated to making sure your loved one feels as comfortable as possible.