While caring for a senior loved one, there comes a point where it becomes obvious that professional care is necessary to deal with the growing needs and challenges that comes with old age. At this stage, you should consider taking them to an assisted living community. Assisted living is a housing alternative for seniors who need help with activities such as getting dressed, taking a bath, or eating a meal but still desire to live independently. For seniors who do not require intensive medical care but still require some level of assistance and support to function properly, an assisted living facility can be a great option.
Assisted living residences were created to help and cater for elderly residents. Most of these facilities provide personal care and support for patients, standard health services, a proper housing plan, meals, social activities, and round the clock supervision for their residents. While some of these communities provide meals, housekeeping and maintenance service and help in daily activities, others go the extra mile to provide additional services and care for their residents.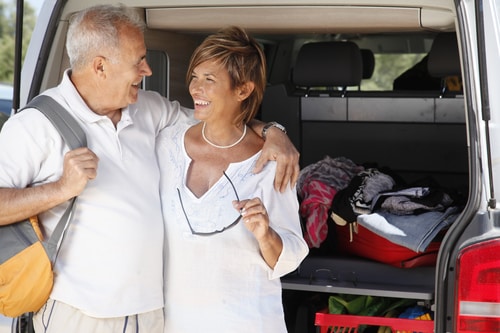 Advantages of Assisted Living for Seniors
While in previous posts, we discussed the wide range of benefits and advantages that come with being a resident at an assisted living community. Some of the more notable benefits include:
Enabling residents to reside in private personalized living spaces.
Individualized care plans to care for the growing needs of residents.
Physical fitness activities and games to keep residents healthy and engaged.
Rooms and areas designed with comfort and safety in mind.
Home-style meals that take into account dietary requirements of residents.
Offering social activities like events, entertainment and local trips.
Availability of life enhancing amenities and services.
Finding the Right Assisted Living Community
Once you have come to the decision that assisted living is the right choice for your loved one, following these steps and tips will help make sure you are choosing the right community for their growing needs:
The first step is to decide what type of care or services your loved one will need. This is an important step as it will help narrow your search and ensure the community you choose is the right fit.
Make a list of the available residences in your area to visit and ask the necessary questions. Many facilities will offer a tour of their community so you can witness what to expect first hand.
Take into account the proximity of the facility to family members, friends, shopping, and businesses.
Ask about the staff to resident ratio and pay attention to how friendly they are.
Consider the social environment and will your loved one be happy there. Are there other residents that share similar interests they can engage with?
Inquire about the security and safety precautions that are taken to protect residents.
Research and get as much information as possible on what services and amenities are provided. Whether it's social activities, meals, recreation or transportation, you want to make sure these requirements are being met. This can even include getting feedback from other residents and families who have experience with the facility.
Ask about the potential costs and if necessary what financing options are available.
Don't Be Afraid to Ask for Help
If you are still unsure about the type of assisted living facility that would be a good fit for your loved one, you can find help from a Senior Living Advisor or contact the facility you are interested in. There is a big difference between assisted living and other types of care which can be confusing so it's always best to ask for help throughout the process. For example, many people usually mistake assisted living for nursing homes and vice versa.
Let's explore the differences between these two types of care…
Assisted Living vs. Nursing Homes
Type of Care and Services Offered
Most residents in a nursing home usually have more complex health conditions and thereby require regular care and monitoring from a resident nurse. Meanwhile, while many assisted living communities offer round the clock care, since these residents' health conditions are often not fatal or terminal many are able to live independently.
Room Arrangement
While residents in an assisted living home usually have their own private room or apartment, those in a nursing home are more likely to share a room with other seniors.
Structure and Plan
This is one of the most noticeable differences between a nursing home and an assisted living community. While the former looks like a normal health institution, an assisted living facility strives to offer a more community centered environment conducive to engaging with other residents.
How to Choose Which is Right For Your Loved One?
If your loved one is still independent but might need assistance with self-care or daily living then assisted living would be the ideal choice. Assisted living offers the freedom to live the way they want while being able to rely on a well-trained staff to manage the basics and that is prepared in case of emergencies.
While many assisted living communities offer services that could help if your loved one is in need of more intensive care or frequent medical attention, in such cases, a nursing home with a strong focus on medical care might be the right choice for them. For example seniors with significant health complications might be better suited for nursing care.
How to Pay for Assisted Living
While some assisted living communities can be expensive, the benefits far outweigh the costs and in the long run could even save you money; as your loved one's needs continue to become more challenging and costly to deal with. Additionally, there are ways to help alleviate some of the costs so you can still receive the high quality care your loved one needs at an affordable price.
Below are a few ways and options through which people pay for assisted living in their area. While this can range depending on the facility, many offer support to help make sure you can afford the care your loved one deserves.
Personal Income – If you can afford it, your savings or personal income is usually the best way to fund your expenses.
Veterans Benefits – The Veteran's Administration (VA) strive to take care of US veterans and the surviving spouses by providing benefits that can be used to pay for residential care. That is if you are eligible for such in the first place.
Assisted Living Waiver (ALW) – This program is designed for those who are enrolled in Medi-Cal and wish to reside in an assisted living facility as opposed to a nursing home.
Life Care Funding – In this option a policy can be converted into an irrevocable Bene­fit Account that makes monthly payments on behalf of the individual receiving Senior Care. One of the major benefits of Life Care Bene­fit is its flexibility and it can be adjusted to meet the inevitable changes in Senior Care needs.
Tax Exemptions – Tax exemptions may be available to residents and the families caring for them to help cover the costs of assisted living. However, it's important to first check with your tax accountant.
Long Term Care Insurance – A long-term care insurance policy could also be an option to help cover the cost of assisted living.
Short Term Loans – Apart from your personal income, short term loans can also be used to finance these types of expenses.
How to Qualify to Work for an Assisted Living Facility
The duty of an assisted living administrator or director is to manage the daily operations and activities of an assisted living facility. Qualifications vary by state but we have compiled the most common ones required by most states:
Experience – One of the easiest ways of becoming an administrator is to acquire some level of experience working for a health agency, an assisted living facility or a nursing home. If you can, volunteering to work in an entry-level capacity could even be beneficial, many employers will hire you despite the limited experience, which you will eventually gain on the job.
Get Certified – To become a Certified Assisted Living Administrator, you need to acquire a license from the American College of Healthcare Administrators and that is after you've successfully passed the national residential care and assisted living exam.
Get A License – To become a licensed assisted living administrator or director, you must have successfully passed a state-licensing exam.
Degree – Some states require that you must have a college degree before you can practice.
Moving into an assisted living community is never an easy decision, but staying educated on what to look for and when it's the right time can help make the transition easier for the entire family.