Art has the ability to soothe and to inspire. Art - and this works for both the creator and the observer - massages the mind in places that other sensory activities doesn't. Consuming art - take oil paintings as an example - sparks the imagination and gets the mind working in ways that are calming, exercises new areas of the mind, and can be therapeutic in terms of memory care and overall cognitive health.
We love art, and as a senior living community and assisted living facility in Burbank, we embrace healthy activities that are deep, engaging, and challenge our residents to continue expanding their intellect, their base of knowledge, and their appreciation of culture.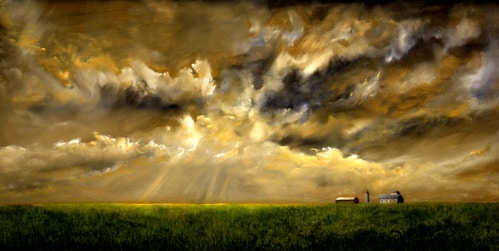 The process of experiencing art unlocks a collection of personal wellness benefits
Ok, that sounds complicated, but what it means is that engaging with art in a meaningful well makes your mind and body feel good in a passive way. Everyone responds to art in different ways, and the response to various pieces of art can unlock different results as well. In general terms, a person might find that after spending time with fine arts, they have fewer symptoms of stress, anxiety, or depressed feelings. In some cases, researchers and clinicians have found art therapy to be helpful when dealing with people who are experiencing trauma or phobias. It is thought that the ability of art to express meaningful things without words is therapeutic in addressing emotions and issues in people which are also difficult to put into words (anxieties, fears, internal conflict, search for meaning, and more.
Evergreen Retirement Residence
Assisted Living and Senior Living in Los Angeles, CA
Using art in a senior living community
We're fortunate that Burbank is located close to dozens of world class museums in Los Angeles. Group outings and planned activities are a major part of our senior living programs, and we work to arrange trips to notable art museums such as the Getty and the Los Angeles County Museum of Art. We also have in-house, hands-on art activities that are fun and keep our residents engaged and working with their minds and hearts.
If you're exploring assisted living options in the Burbank or San Fernando Valley area for a family member, we would love to show you our happy community. Please get in touch with us for more information about our programs or to tour our community.