A big part of staying healthy is to keep moving, or rather, to avoid sitting too much.
As a senior living community in Burbank, it is our task, our mission, and our responsibility to build happy, healthy, and safe retirement experiences for our residents. Too much sitting creates a sedentary lifestyle that actually affects people of all ages, not just older adults. Those who work in traditional office spaces experience the negative effects of sedentary routines. Therefore, it is all the more important for these individuals who have spent long careers in sitting positions to break those habits in their retirement years. You have heard it said recently by physicians and researchers that sedentary lifestyles are the new smoking - but it's not a cliche, extensive research validates this statement.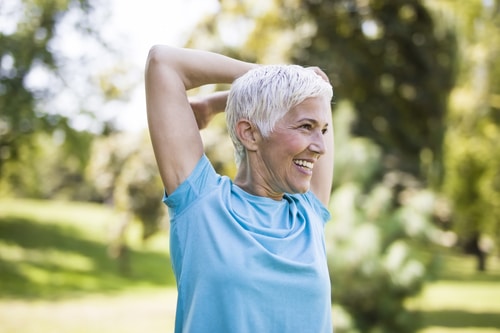 How we combat this is by planning an extensive range of activities to keep our residents moving.
Sometimes this is getting off of the property altogether for an outing, and other times this is doing things on site like yoga, stretching, light exercise, walking, and all the kinds of daily personal body movements that help stave off issues like obesity, high blood pressure, heart disease, and depression. A key finding of researchers is that people don't even necessarily need rigorous exercise routines to avoid these issues, and that simply keeping lightly active and avoiding excessive spells of sitting has substantial impact on a person's health.
Evergreen Retirement Residence
Independent living and assisted living in Burbank, CA
Building retirement experiences is our craft, our purpose, and our mission. Our community here in Burbank is characterized by a very family like atmosphere across our residents and our staff. See our community live in harmony lets us know we are on the right path, and our residents, their families, and our staff all tell us that what we have here is something special.
If you're exploring senior living, independent living, or assisted living options in Burbank or the greater Los Angeles area, we would love to set up a tour of our community and property, or if you're out of the area we can provide a free phone consultation and brochure. Tell us how we may help.
225 Evergreen St.,
Burbank, CA 91505
Phone: (818) 843-8268
Email: director@evergreenretire.com