As seniors age, sudden lifestyle changes can cause an increase in feelings of loneliness, purposelessness, and isolation. Studies suggest that a staggering 43 percent of American adults age 65 and older report regularly feeling lonely, and it's no surprise that those who live alone are more likely to experience loneliness. Many seniors may be missing a key component of human health that grows more essential with age - a sense of community, and most importantly, strong family relationships.
At Evergreen Retirement Residence, our mission is to provide the highest standard of living to our residents by facilitating a strong sense of community. Below, we explore a few of the ways family relationships and close community connections are increasingly important for seniors.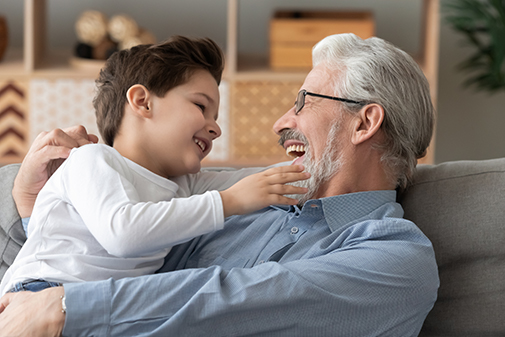 Family Encourages Health and Safety
With age comes a higher risk of illness and injury, even for the healthiest seniors. They may rely on family to monitor their health, help with tasks that might be unsafe, or take them to doctor's appointments. The social opportunities provided by family can also encourage seniors to live a more active lifestyle, boosting both their mental and physical health. For those in an assisted living situation, family can help ease the transition by communicating with the caregiver about their loved one's likes, dislikes, habits, and health concerns.
Connections Strengthen Purpose
Aging often prompts a shift in purpose from personal passions to social relationships. Seniors leaving a meaningful long-term career may feel a sudden loss of their life's driving purpose, while those experiencing physical or cognitive difficulties may not be able to pursue some of the hobbies that previously kept them occupied. Because of this, aging often reaffirms the importance of family. Fostering close family connections can help aging seniors repurpose the passion that they once felt for their personal ambitions, promoting a sense of meaning that's vital to health and happiness.
Seniors Have Shifting Social Lives
Retirement can significantly disrupt the social lives of seniors. Many adults don't fully realize how much they rely on coworkers for regular social interaction until they leave the workplace, often resulting in an abrupt sense of loneliness. Additionally, mobility concerns can make it difficult for aging seniors to go out and meet friends. As friends pass away or experience their own mobility challenges, a senior's social circle begins to narrow even more. Close family relationships can substitute this by providing the consistent network of love, support, and connection that people of all ages need to thrive.
Evergreen Retirement Residence
Independent living and assisted living in Burbank, CA
When your loved one arrives at Evergreen Retirement Residence, they are joining a family. Our community in Burbank, California places a strong emphasis on social relationships with a quiet, warm, and welcoming atmosphere that truly feels like home.
At Evergreen, we understand the importance of balancing assisted and independent living while promoting a circle of care involving family, friends, and caregivers. If you are exploring community-centered care in Burbank for your loved one, we'd love to meet you. Contact us today to schedule a tour.
225 Evergreen St.,
Burbank, CA 91505
Phone: (818) 843-8268
Email: director@evergreenretire.com
References:
UCSF Researchers Find Social Factors Play Major Role in Older Adults' Health