Over time, we observe trends in the kinds of questions prospective new residents and their families ask, or in what appears to be on the mind of our active residents and their families. We view our role as one of people who are here to help, and whether or not a particular family chooses us for their loved one, we always want to ensure that we have provided the most clear information we can for anything related to senior living, assisted living, or memory care.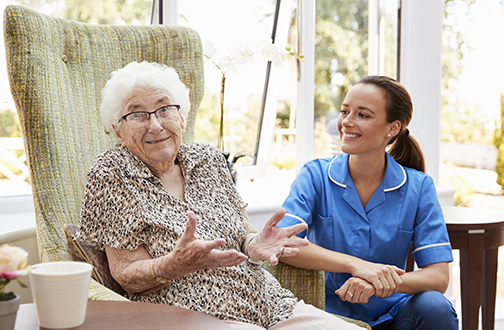 Cost is a natural concern. We are a senior living community, and our mission, purpose, and calling, is to create an environment and program in which residents can pursue their ideal retirement lifestyle and achieve their optimal level of personal wellness. This is our core purpose. Now, fulfilling this purpose has naturally occurring costs, and we share this because families have found it helpful during their search for a senior community for their family.
How much does independent living cost in the Los Angeles area?
You will find that most senior communities in the Los Angeles area are similarly priced around a few thousand dollars per month. The costs at a specific community generally factor in many things including the location, the extent of personal care services provided, the amenities, the range of activities offered, and more. Communities that are designed to provide more elaborate lifestyles may trend higher. It may be helpful to imagine independent living as a unique industry that combines elements of the hospitality industry, along with real estate considerations, and light personal services like housekeeping. We do work hard to create an environment that gives seniors everything they need for their daily comfort, health, and happiness, while keeping costs within reach.
Evergreen Retirement Residence
We are independent living in Burbank, CA
We are ideally suited to seniors who are seeking an independent living community that feels like home, that is in a quiet residential area, and that provides a lifestyle which is free of stress (we provide amazing meals, easy housekeeping, and other services to keep life simple). The best way to know if we're the best senior living community for your family is to contact us.
If you're exploring independent living and assisted living communities for an older adult in your family, we are a community you absolutely must explore and tour. We invite everyone for a tour around our property and a consultation where we can answer every question you have. If you're in Burbank or the greater Los Angeles area, please get in touch or stop by, and if you're not in the area, please call to get acquainted and request a brochure.
225 Evergreen St.
Burbank, CA 91505
Phone: (818) 843-8268
Email: director@evergreenretire.com