Now that you and your family have reached the decision to investigate assisted living or independent living as an option for your loved one, the process of finding out more begins. Of course, the immediate peace of mind of knowing that they will be safer and well cared for in their new home is a big plus right out of the gate. Based on that comforting thought, you're ready to make that optimal outcome a reality.
Most families start with an informal list of questions they want to have answered by the executive staff of area retirement communities, either on the phone or in person. At that stage they may have already compiled a list of facilities according to location and services offered. One of the top considerations to emerge during this "vetting out" phase will be cost. Unless the family has had recent, direct experience in seeking assisted living accommodation, what is learned over the next several weeks may well be revelatory.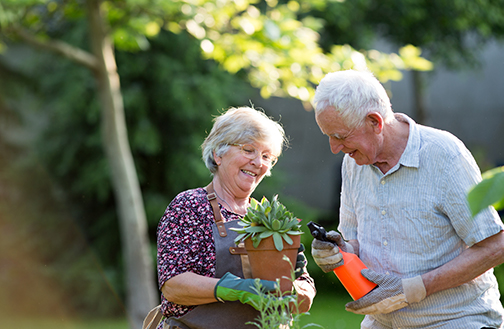 Among the knowledge you will gather during your journey are these facts:
Today's retirement and assisted living communities are radically different than those of decades past
With a rapidly aging population, the range of services and options have never been greater
Maintaining emotional and mental wellbeing has become a top priority within these communities, both of which are supported by interesting activities and social events
Virtually all facilities can adjust and customize the nature of services over time based on the changing needs of your family member
The more research you do, the better decision you will make in finding that perfect home for your loved one.
Assisted living costs are highly similar to those of running a modest household
Investigating the immediate and ongoing costs of each facility is a logical starting point as it will help narrow down the options. It is also useful in enabling you to begin making the required financial arrangements. Like everything in life, one tends to receive value and satisfaction in direct proportion to the expenditure made. To put your family's likely financial exposure in perspective, a report conducted by the National Center for Assisted Living in 2018 found that the national median cost (middle range between highest and lowest) for assisted living is about $4,000 per month or $48,000 per year.
You may want to consult with a financial advisor or other trusted resource to create a budget based on available assets.
Here is a handy guide to some of the costs you can expect to find when considering assisted-living options.
Location, Location, Location
Just as the cost of living varies widely from region to region and state by state, you can expect the range of financial commitment to be similarly diverse depending on your location. A helpful insight into these factors is provided by the Genworth Cost of Care Survey which provides the ability to look up monthly, annual and even daily median costs for in-home care, community and assisted living residency, and full-care nursing home facility care. Higher cost-of-living areas tend to be on the coasts, near large metropolitan centers, and areas with higher living costs in general.
Beyond location, other overarching costs factors are determined by the services needed by the resident, which often evolve over time. Obviously, you should expect to pay more if the facility provides memory care for residents suffering from the cognitive impairments of Alzheimer's disease or another form of dementia. Depending on the amount of care required, ranging from independent living to assisted living to memory care, size of the living accommodations, your cost model will differ dramatically.
Move-in Fees
It is not uncommon for assisted-living communities to require a move-in fee for new residents. These entrance fees or community fees are often offered on a one-time payment basis or prorated across monthly payments. Ask for details early in your conversations with your short-listed choices to determine suitability before exploring other factors.
Rent (Base Cost)
Whether you choose to visit a location will often depend on the total annual cost and how they may be adjusted for inflation or escalate should a higher degree of care be needed. Typically included in these costs are basic services as:
Three meals a day
Housekeeping
Local transportation
Social activities, hobby classes, and events
Basic level of personal assistance
Be sure to confirm what services are included in the monthly charge and what ancillary costs can be expected.
Services (Additional or Tiered Costs)
Depending on the community there might be a menu of care services available for additional monthly fees. In some cases, you can purchase a package of services for a flat rate or you may prefer to pay only for the services that your loved one uses in any given month. These menu items are often charged by the hour so find out exactly what you are paying for and the schedule which they will be provided.
Of course, there are a myriad of less tangible factors beyond cost that you will want to consider. For example, your family member may have friends or even relatives already in a community nearby. While friendship and companionship blossom routinely between residents, seeing familiar faces can greatly ease the transition process. As you explore the options for your family member's next chapter in life, be deliberative in educating yourself on how to proceed. Gather information online, visit facilities, speak with friends and neighbors, and ask questions of the leadership of the communities of greatest interest. The more you know before deciding on the community and the service package that best serves the needs of your elderly partner or family member, the higher degree of confidence you'll have that you got it right.