American society is evolving in very pronounced ways each year. Access to information at a fast pace has made it possible to learn about new things quickly, and this has carried over to people discovering lifestyle options, patching the things they like about how others are living into their own style. The result is individuals creating lifestyle quilts that have their favorite bits of culture, style, and routine, into highly personalized daily life. What we find is that the desire for these lifestyles to be carried with us throughout our life stages is found in fashion, dining, hospitality, and senior living.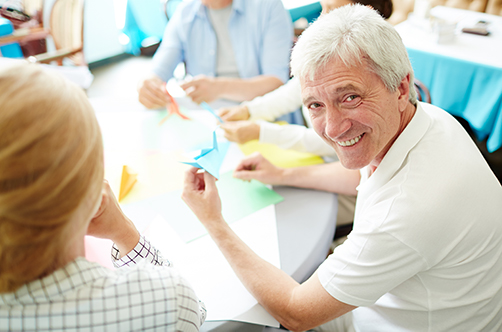 How assisted living design has responded to the diverse lifestyle preferences of a growing senior population
We're an assisted living community in Burbank, near Los Angeles, CA. This is a very high population area with a diverse population. We see assisted living communities designed to accommodate seniors with various lifestyle focuses. The highly active and very outdoorsy type may favor a community with extensive activities, or one that feels more like a resort. These may be nice for the right person, but they're not "like home".
Where Evergreen fits into the assisted living niches
Evergreen fits the niche of seniors who want the experience of a quiet, residential, very home like community. We hear from many families searching for assisted living near Los Angeles or in Burbank, that they need a place that "feels like home". We are a natural fit for families that seek emphasis on seclusion and comfort. Our community is situated in a safe, clean, and quiet residential area, and we have a special interaction between our staff and our residents, creating a family-like atmosphere that adds even more to the home-like feel and experience of our community.
Evergreen Retirement Residence
We are assisted living in Burbank, CA
We are a unique assisted living community because we are conveniently located near a large metropolitan city that offers access, culture, and activities, yet we are secluded in a safe and quiet environment away from the city. The best way to know if we're the best senior living community for your family is to contact us.
If you're exploring assisted living communities for someone in your family, we are a community you absolutely must explore and tour. We invite everyone for a tour around our property and a consultation where we can answer every question you have. If you're in Burbank or the greater Los Angeles area, please get in touch or stop by, and if you're not in the area, please call to get acquainted and request a brochure.
225 Evergreen St.
Burbank, CA 91505
Phone: (818) 843-8268
Email: director@evergreenretire.com