Choosing the right assisted living facility in Burbank, CA,, is not an easy task. The assisted living facility is a place where the elderly can live easily without having to worry about what will happen to them, if at all any medical or any other kind of emergency crops. So, elderly people who wish to stay independent or have any kind of disability that requires help to do daily chores can live in senior living in Burbank, CA. . So, if you suffer from any ailment or have a medical condition, it is wise to opt for Burbank assisted living.
What Are The Different Services Offered By Assisted Care Living Near Me?
Assisted living facility Burbank, CA, offers a wide array of services. You can opt for all of them or just a few according to your requirement and budget. Mentioned below are some of the services that you can get at Burbank assisted living:
All meals of the day according to the specifications of your doctor or dietician
Regular monitoring of medications
Personal care of the elderly person includes dressing as well as bathing
Laundry and housekeeping
Basic Medical services
24/7 emergency care services
Social as well as recreational activities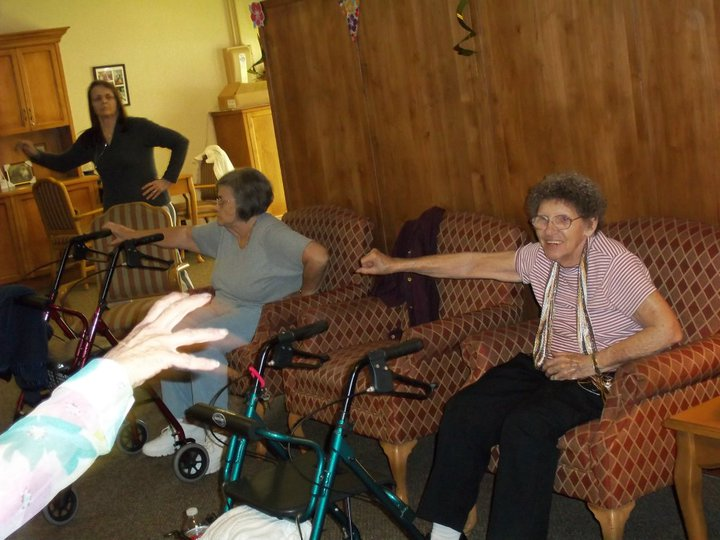 How to decide what all Assisted care living services are needed?
To decide what services are needed, the elderly person has to talk with the doctor, family members, and caregivers. This will help to make the right decision. Take your time to decide what all services are significant and then check the assisted living facility in Burbank, CA.whether all you want is available or not. Doing this kind of thing will enable you to ease the transition process.
Ask yourself about all these questions:
What is the reason that I want to alter my living system?
What daily activities do I require help with, such as eating, bathing, dressing up, going to the toilet, remembering the medications, etc?
What is the frequency of help needed by me?
Evaluating An Assisted Living Community
It is essential to evaluate the assisted living facility that you select. There are different parameters on which you can base your decision. Some points are mentioned below that will enable you as well as your family to weigh all the pros and cons before you choose an assisted living facility. Just ensure that the assisted living facility that you go in for carries a valid license of operation. When you chose a residence that is not licensed, you can be in a myriad of problems later on. Base your decision on proper research work. Do not act in haste. Take the help of your friends and family who can recommend you as to what is the right choice. Always ask the protocol that is followed in case of an emergency. Only when you are fully satisfied should you move your family member to an assisted living facility.
Things to Bear in Mind when you select an assisted living facility:
Staff Members-
The staff members of the assisted living facility should be appropriately trained to help the elderly
The staff turnover show be not fast as elderly are usually averse to changes
The staff should be warm and friendly.
The staff members should be appropriately dressed at all times.
They should interact in a kind and easy manner.
The staff members should be equipped to handle both scheduled and unscheduled requirements of residents.
They should be trained to help the residents that face memory loss, orientation issues, and judgment losses.
The atmosphere of Assisted Living Facility
The residents of the assisted living facility should be warm and sociable
The atmosphere should be happy, supportive, and congenial.
There should be no discrimination or feeling of disdain.
Facility Design
The appearance of assisted living facility and its surroundings should be decent
The décor of the place should be attractive and appealing
The floor plan should be convenient to follow
The doorways, hallways, and rooms should easily accommodate wheelchairs as well as walkers
There should be elevators available in the facility
The handrails should be available to help in walking.
The cupboards, shelves, etc should be easy to reach.
The floors should be made of non-skid material.
There should be enough natural as well as artificial lighting.
The place should be absolutely clean, odour-free, and appropriately cooled/heated.
Medication and Basic Health Services
The policy regarding storage of medicines, help with medications, and maintaining the medication record of patients should be transparent.
No self-administration of medication should be allowed.
The visit from any nurse, occupational therapist, physical therapist, etc should be provided without a problem.
The pharmacy should be available within the premises.
Other Services Available at Assisted Living Home
Hygiene as well as grooming
Bathing of the members
Using of telephone
Incontinence management
Shopping for daily need items
Laundry
Transportation service to doctor
Hairdressing facility
Easy medication delivery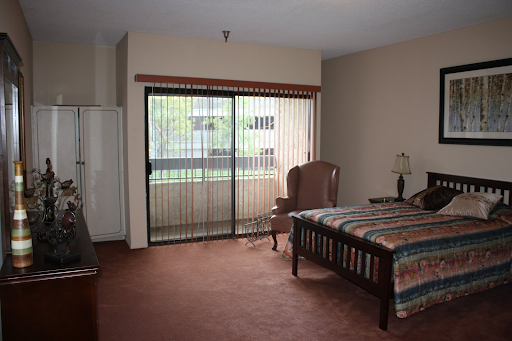 So, keep all these things in mind, and you will choose the best assisted living facilities in Burbank, CA. The Evergreen Retirement/ Independent and Assisted Living in Burbank is, without a doubt, a wonderful choice. They have outstanding senior living plans to suit the varying needs of all kinds of people. The mission is to offer the best quality of living to senior citizens. The caregivers are not just trained but compassionate to the needs of the elderly. A happy lifestyle is the right of every person, and senior citizens should have access to the same without any kind of compromise. And this is only possible at an assisted living facility.
225 Evergreen St, Burbank, CA 91505