There is a growing trend towards moving into an assisted living facility. People do not want to spend the later years of their life alone, especially if their partner is no longer with them. Also, nobody wants to be a burden on their children. This makes the option of staying in an assisted living facility in Burbank CA a better option.
Evergreen assisted living is a facility not just for people with disabilities but also for elderly people who can not live independently or do not wish to live alone. It has similarities to a nursing home, but the environment is far better. The main focus of a nursing home is to offer constant care; however, living in an assisted living facility is more attractive as it ensures the overall and long-term well-being of a person than just offering constant care. As a person ages he or she becomes weakened and living alone becomes increasingly arduous. It is in fact unsafe, not just for the person, but the whole family lives under constant worry. So it is a better option to move to an assisted living facility in Burbank, CA that suits your needs.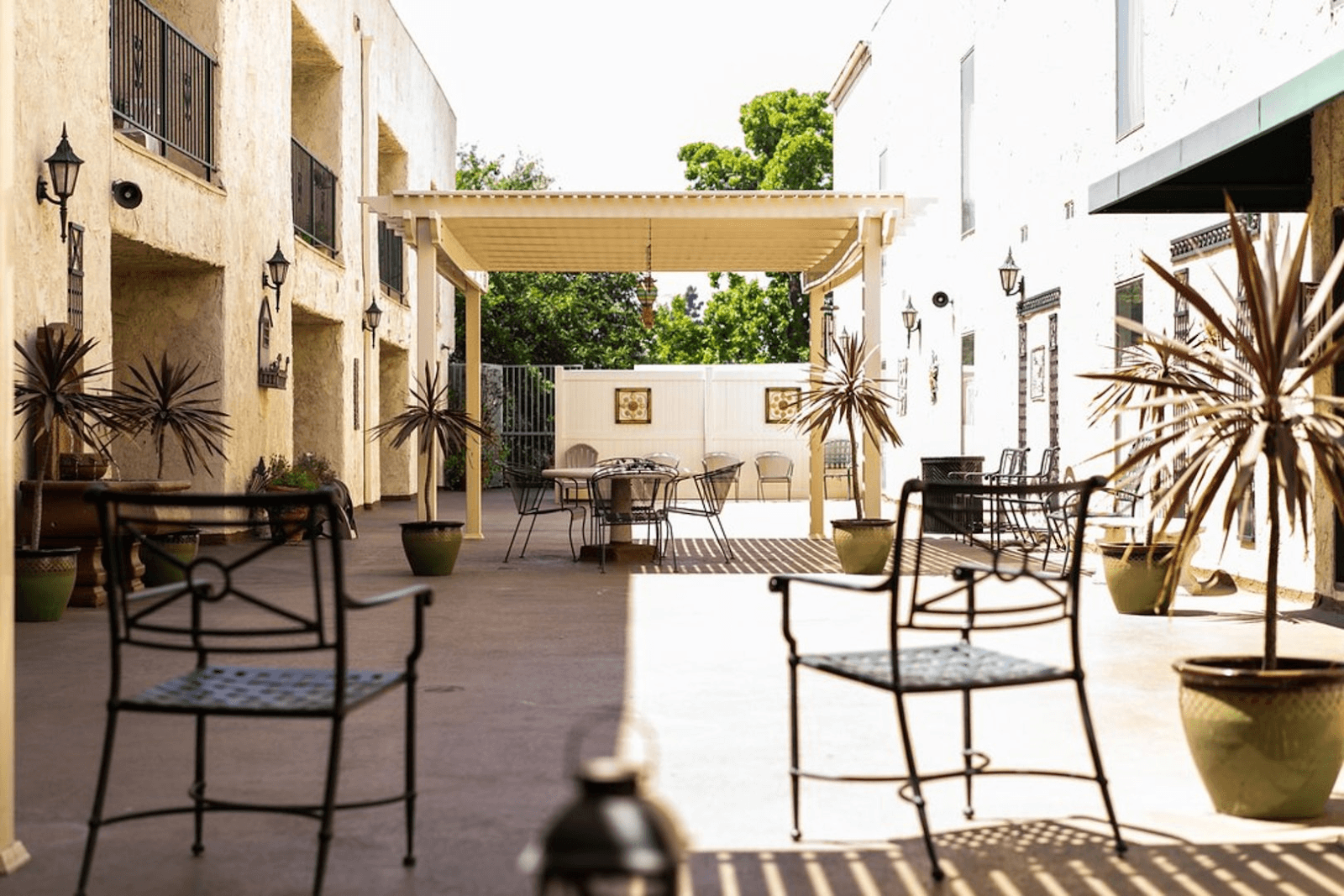 Mentioned below are some of the reasons why living in assisted care living near me is desirable.
Some of the benefits are listed below:
1. Competent Healthcare Facility -
At Evergreen senior living facility in Burbank, CA the main focus is on the overall health of the patient and prompt medical care. People with chronic conditions might not get adequate health care when they are living independently. Living alone has become unrealistic for them. Also if a patient has mental issues, an assisted living facility in Burbank, CA is a better option. It is in fact the best place for people who need a great deal of medical attention. Assisted living is mainly for people who shouldn't live on their own, not because of medical reasons, but as a result of several other factors.
2. Better Management of Expenses -
An assisted living facility helps you to enjoy more amenities and resources than you have access to when you are living alone. Having an individual caretaker, dedicated transport services, etc can become extremely expensive. This is hard to maintain for a long period of time and can put people into deep debt. However, if you are living in an assisted living facility, you can avail a lot of services without any hassle. The majority of residents go in for lump sum payment and then only a small maintenance fee has to be paid later on. This way it is affordable for most and worry free.
3. No Intrusion of Privacy –
In an assisted living facility you can easily balance personal time and group interactions. While the social environment in assisted living is ever enjoyable but privacy is always possible. Our residents can participate at their own pace and do not feel overstimulated. At Evergreen assisted living facilities in Burbank CA, you have the privacy of an independent home and the care that you need. We have a large community, and our staff members make regular check-ins on everyone in the facility. So, you are always looked after and you can enjoy alone time as well.
4. No Maintenance Pressures -
When you are living in your own home, you have to take care of all maintenance and chores. From calling a plumber to fix a leaky faucet to arranging for a person to mow the lawn, all such issues are your responsibility. As you age, doing such things becomes cumbersome. You should be concentrating on living healthy and being happy. At Evergreen assisted living facility in Burbank, CA the residents do not have to worry about anything domestic. They can spend the golden years of their lives without the burden of such responsibilities.
5. No Feeling of Loneliness -
As you grow older, the feeling of loneliness can lead to depression. Living in your own home may seem desirable but it does not offer you companionship. In an assisted living facility you are living in a community and this can be very enjoyable. Meeting new people and making new friends brings new experiences and opportunities. Eliminating the feeling of loneliness, isolation, and boredom.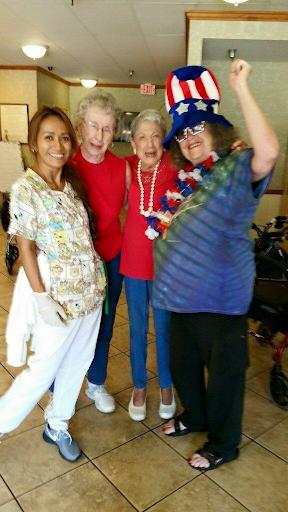 So, these are some good reasons why staying in an assisted living facility is better than living alone. You have to weigh the pros and cons and decide what is best for you. Also, your children will feel at ease knowing that there is somebody watching over you. Evergreen Retirement is a wonderful assisted living facility in Burbank, CA. They have an exceptionally trained, efficient staff that takes care of everything for you, down to the smallest details for the people in our community.
Evergreen's mission is to offer an superior quality of life for seniors. This place is a safe haven for our people where they have wonderful life experiences to cherish forever. You can choose independent living or assisted living according to your specific need and budget.
We address the concerns and the needs of our people like no one else. New residents feel welcomed and get a new lease of life at Evergreen Retirement assisted living facility. Living together as a close-knit family, thus helping to develop a feeling of inclusion and love. Take the time to think this over carefully and make a decision that is good for you and your family.
225 Evergreen St, Burbank, CA 91505