Simply put, assisted living refers to minute provisions of service for elderly citizens who may be unable to completely care for themselves, largely due to age-related issues. This should not be confused with Nursing homes, as nursing home care refers to institutions that specialize more in caring for medically unfit senior citizens. Now that we have a better understanding of what an assisted living residence is, let's delve deeper into the often difficult process of finding the right assisted living facility that matches your loved one's current and future needs.
From level of care, affordability and location to choosing a community that offers activities your loved one will enjoy; there is a wide array of things to consider and making the right choice can be an overwhelming process. But it could be one of the most important decisions you can make for their overall health and happiness. This guide for what to keep in mind throughout the process and the questions you should be asking before coming to a decision can help make sure you're choosing the right assisted living community for your parent or loved one.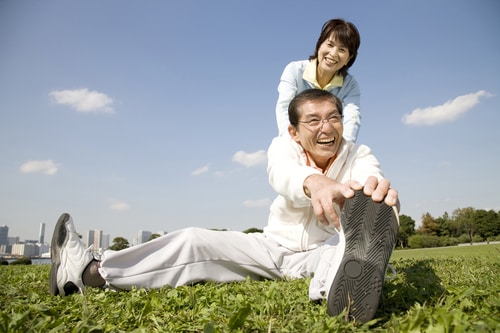 Narrowing Down Your Choices
While the process of choosing a facility might seem daunting making sure you are following these four steps can help you along the way:
Determine what you need and the level of care you are looking for.
Research and identify facilities that match those criteria.
Evaluate each of those facilities using a range of questions and sources.
Decide on the ideal community for your loved one to move into.
Once you have figured out what level of care your loved one will require; it's time to start finding the communities that match those needs. To help make sure you are making the right choice; here are some of the considerations you should be looking into and questions to ask when evaluating an assisted living residence:
Asking Your Loved One's Opinion
When evaluating assisted living facilities; it's important to view the community from your loved one's perspective. A very common mistake when deciding on a residence for a loved one, is choosing a place that suits your taste on not theirs.
Keep in mind, it will be them that will be spending most of the time there and ensuring it's an ideal environment for them is paramount. Make sure to ask them their opinion and what they think about the residence. They might surprise you and are already familiar with the facility or heard from a friend about what it's like.
Affordability and Cost Concerns
While assisted living is often a more affordable option; cost is usually a top concern when assessing different communities. In addition to making sure that the services you are looking for are made available, you also want to make sure your loved one is receiving the high quality care they need at a price you can afford. While the benefits of long term care far exceed the cost; many facilities will also offer financial options and programs to help alleviate the stress of being able to afford the services your loved one deserves.
Learning From Other's Experience
Feedback can be a valuable tool in evaluating assisted living communities. Before making your decision find out what clients and family members have to say or even better ask them in person when you visit the facility. Reviews can be a valuable asset in learning more about the facility and staff as well as gaining insight into what to expect and narrowing down your decision.
Checking Online Reviews
In addition to asking others about their experience with the facility, browse online for reviews and learn all you can about what people have to say. Whether it's social media, google reviews or assisted living review sites; the internet provides a range of resources that you have at your disposal to learn from others. It also can save you time by being able to compare several facilities at the same time and to expand your search to residences outside of your local area that might be difficult to visit in person. While the internet can be an invaluable tool in your search, it's important to keep in mind that it shouldn't be your only source of information when making your decision.
Available Services
The assisted living services made available to residents can vary from facility to facility. Many communities will offer different programs and long term care options that others might not. Whether it's routine housekeeping, dietary management, beauty salons, help getting dressed or podiatry, optician and dentistry services; you want to make sure that the daily living needs of residents are being met and your loved one is being offered everything they need to feel well cared for and happy.
Levels of Care
Assisted living is not just about tending to resident's current needs but being prepared to handle their future needs as well. With age, comes new obstacles, challenges, and issues that the facility needs to be ready for. For example; if a resident becomes more disabled, is the residence prepared to accommodate their new needs or if a long term hospital stay is necessary will they hold your place?
Whether it's Board and Care, Hospice or Respite Care; it's important to find out about the facility's long term care options and whether their services would apply to all levels of care being provided.
Medications
Ask about who is responsible for dispensing medications and what type of training they have. Many of the top facilities will have trained care associates and medication technicians on staff to help distribute medications and can help with transportation to medical appointments.
Staff to Resident Ratio
Staff to resident ratio can be incredibly important when making sure your loved one is receiving the attention they deserve. Ask about who is responsible for taking care of residents and what type of training and background checks are required of the staff. Make sure there will always be staff available for any issues that might come up. For example; larger assisted living facilities might separate services and responsibilities while in a smaller residence the whole staff might be involved.
Furniture and Belongings
Find out if residents can bring their own furniture and belongings and what will already be provided. Knowing what you can bring, what to leave behind and how much space is available, can help make the packing and downsizing process easier.
Get a better sense of what to expect from the room your loved one will be living in. Don't forget to ask about things like whether there is a choice in rooms, will rooms be shared, are there any activities not allowed and any questions you might have about the kitchen and bathrooms.
Meals and Dietary Requirements
Find out all you can about the meals and how the residence manages dietary needs. Take the time to eat a meal at the facility. This will allow you to get a sense of the food offered but also engage with other current residents.
For example; is there a menu and do residents have the chance to choose what they want to eat? The best facilities will offer meal plans designed to individual health needs in addition to three nutritious daily meals and snacks throughout the day.
Activities, Events, and Games
A major benefit of assisted living is the opportunity to take advantage of social activities, events and local trips with other residents. Make sure to ask what types of activities and games are offered and find out whether it's something your loved one would enjoy participating in. Many facilities offer daily scheduled group and individual activities such as shopping trips, ice cream socials, arts and crafts, movie nights and fun games like bingo.
Culture
Get a sense of the culture of the residence and whether your loved one will fit in. Making sure they feel at home and comfortable with their surrounding can be very important and help make the transition process easier. Some facilities will even offer cultural activities that include spiritual growth for those interested.
Policy On Pets
If your loved one has a pet they want to bring with them, make sure you first find out whether pets are allowed in the residence and whether there are any types of restrictions.
Paying The Facility A Visit
Schedule an impromptu visit to the facilities on your list for a first-hand look of how the seniors in the residence are being treated, and what you can expect for your loved one. This can be a great opportunity to engage with other residents and ask the questions you might still have about the services, staff, and community.
This works a lot easier when you already have a few facilities in mind, perhaps you just got some promising leads on the Internet and you want to check them out in person.
Additional Considerations For Your Visit
While touring the facility it is a great idea to have a checklist of questions to ask and things you want to look into to ensure you haven't missed anything. Here are some additional things you should be on the lookout for and participate in to better evaluate the assisted living community during your visit:
Pay close attention to the level of cleanliness in the rooms and around the facility. Ask about routine housekeeping and what the schedule is.
Try to schedule a visit during an activity your loved one is interested in. Ask the staff if you can participate or watch.
Observe how friendly the staff is and how they interact with the residents.
Don't limit your tour to the personal living spaces. Make sure you check out the surroundings and outdoor areas.
Ask about any safety and security concerns you might have. Make sure the rooms and facility are designed to keep residents safe.
Find out about the level of personal care and how these needs are being met.
Learn as much as you can about the facility by getting feedback from other residents and families.
Discuss any move out criteria the residence might have in place, in what cases a resident might be asked to leave and if necessary what type of notice is given.