The transition into independent living or assisted living can be difficult to adjust to, and this is a major reason why so many retirement communities are embracing a more modern feel. Private apartments, tasteful décor, engaging activities, and a comfortable atmosphere combine to create an inviting, family-like senior living environment that feels more like a close-knit neighborhood than a cold and institutional facility.
As a modern and active senior living community, Evergreen strives to provide an engaging yet comfortable experience for all of our residents. If you're exploring senior living options for yourself or a loved one in the Burbank area, the atmosphere of a community is an important consideration to keep in mind. In this article, we'll discuss some of the most essential components that help create the welcoming and family-like atmosphere that sets us apart at Evergreen.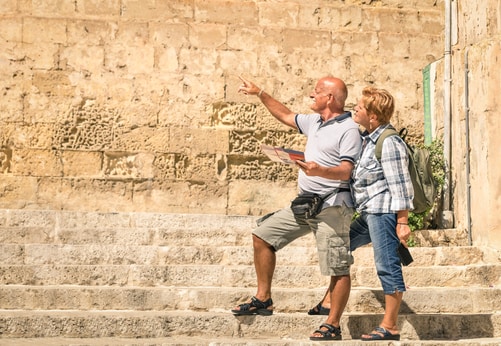 Home-like warmth
When designing a family-like senior living community, it's essential to keep the number of residents to a manageable number. Keeping the resident population on the lower side not only ensures that every resident is getting individualized attention, but it also encourages a more intimate feel. A family-like senior living community truly embraces the "community" aspect, resulting in a cozy and welcoming living environment.
Both interior and exterior elements are intentionally designed to inspire feelings of warmth and belonging. This atmosphere is created through carefully chosen elements such as furniture, lighting, and architecture. The charming community at Evergreen, for example, has a quaint neighborhood-like design and is situated in a residential area with a cul de sac. Indoor spaces are populated with aromatic fresh flowers, beautiful art, and charming décor. Both private and shared living areas are personalized by residents – another factor which emphasizes the comforts of home.
Feelings of togetherness
Staying sociable and connected with others supports good health and well-being, making social activity an essential component of any senior living community. A strong social network not only provides emotional and mental support, but also encourages a sense of belonging. A family-like senior living community recognizes the importance of social connections, and fosters socialization with inviting spaces and engaging activities.
For many, the word "family" brings to mind feelings of togetherness, unconditional love, support, and guidance. Uniting residents by encouraging socialization is one way to stir these emotions; another is by providing the highest quality of care. At Evergreen, our warm and compassionate staff get to know every resident, ensuring respectful and loving care. Additionally, a philosophy that celebrates each resident's uniqueness results in a happy and engaging environment.
Comforting amenities
The kitchen is often described as the heart of the home, and this remains true in a senior living community. At Evergreen, residents relive the comforts of home through delicious homemade meals that are both healthy and cooked with love. Food is one of many details that creates the ultimate senior living experience. Other notable elements include celebrating holidays and residents' birthdays, amenities such as a beauty and barbershop, and a calendar filled with exciting activities like popcorn and movie nights. These all contribute to making a senior living community that feels welcoming and truly special.
Evergreen Retirement Residence
Independent Living and Assisted Living in Burbank, CA
As you can see, creating a family-like senior living and independent living community involves thoughtful attention to details, loving and compassionate staff, a high quality of care, and a warm, sociable environment. Elements such as delicious meals, thoughtful design and décor, personalized care, and appealing amenities come together to result in a charming and inviting senior living experience.
Evergreen is a modern and compassionate senior living community in the greater Los Angeles area. To learn more about our beautiful community, please contact us today to request a brochure or to schedule a tour. We look forward to hearing from you.