For people of all ages, routines are a major component of a healthy and productive life. Although the benefits of routines are most often touted to help students, parents, and working adults better manage their time, their benefits can continue far into retirement. At Evergreen Retirement Residence, we encourage our independent and assisted living residents to develop a routine that provides structure while allowing them to live out their retirement on their own terms. Below, we discuss a few of the ways building a healthy routine can keep retired seniors motivated, productive, healthy, and inspired.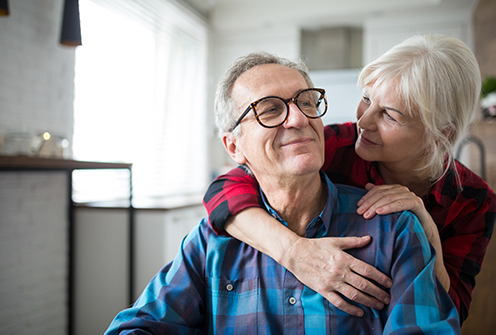 Provides Structure and Control
Life doesn't stop at retirement, but it's easy to feel stagnant when one's life lacks the structure once provided by work or family. Instead of external factors determining an older adult's routine, they now have to create structure on their own. A regular routine can provide structure and sequence to a senior's life, allowing the day to flow better and assigning meaning to each waking moment. With a daily routine, life doesn't happen to a person - instead, they take control and create a life that's lived on their own terms.
Increases Productivity and Motivation
Many seniors find that they have just as many responsibilities as they did when they were younger, but aging and lowered energy levels can make it harder to feel motivated. Establishing a daily or weekly routine can help retired seniors use their time more efficiently so they can achieve more and reach their goals. Once a senior gets used to following their daily routine, more of their time will go into doing rather than planning, and the sense of accomplishment that they feel from completing their routine can help them stay motivated.
Improves Health
Health becomes increasingly important as an older adult ages, and the structure and organization offered by a routine can promote better health and wellness. Creating a healthy sleep schedule and establishing a nighttime routine can lead to better sleep, and setting aside a specific time for three balanced meals each day can help seniors make healthy food choices. Adding time for exercise to an aging adult's routine can encourage them to ensure that they're regularly staying active, and allotting a specific period of time in the day for social interaction can improve one's mental health. Better health comes from consistency and commitment, so kick-starting a healthy routine can lead to healthier long-term habits.
Evergreen Retirement Residence
At Evergreen, we understand the importance of senior living that balances routine and leisure. We provide all of the resources our residents need to lead a safe and healthy senior lifestyle on their own terms while promoting a sense of structure that's vital to overall health and well-being. If you are exploring independent and assisted senior living communities in Burbank for your loved one, we'd love to meet you. Contact us today to schedule a tour.
225 Evergreen St.
Burbank, CA 91505
Phone: (818) 843-8268
Email: director@evergreenretire.com