How we create a quiet, safe, home-like space for independent living
We are a special space where older adults can retire in a senior community that feels like home. While we share many details of all the things that combine to create our special space, we're so proud of the work we're doing that we want to ensure that families who are searching for an independent living or assisted living community for a loved one visit us as part of their decision making process.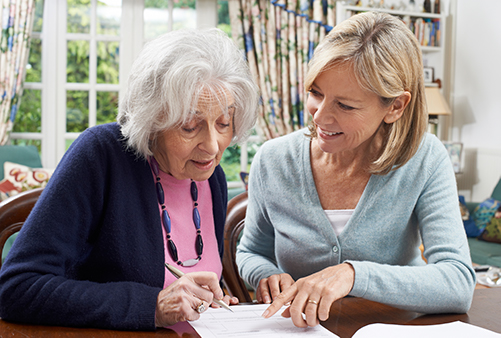 Our location and environment
We are located in Burbank, in a cul-de-sac in a quiet safe residential area. The goal of many senior communities is to create a space that feels like home, and in our view, if a community is to truly feel like home, being located in a charming residential neighborhood is a major contributing factor. We are quiet, safe, peaceful, and clean.
Our staff
The interaction between residents, the camaraderie of our staff, and the amazing energy that exists between everyone in our community adds tremendously to our home like atmosphere. Our staff love working with us, and view Evergreen as their second home. As a result, everyone living here treats each other like family. We take care of everyone at Evergreen, and we make sure our staff is happy, highly skilled, and compassionate, and this is felt throughout our community.
Evergreen Retirement Residence
Independent and assisted living care in Burbank, CA
We have great pride in our community because we know that we are truly making our residents feel like this place is their home - because it is! They tell us and their families agree. This keeps us moving forward and searching for ways to make this retirement experience even better in any way we can.
If you're exploring independent living and assisted living communities for an older adult in your family, we are a community you absolutely must explore and tour. We invite everyone for a tour around our property and a consultation where we can answer every question you have. If you're in Burbank or the greater Los Angeles area, please get in touch or stop by, and if you're not in the area, please call to get acquainted and request a brochure.
225 Evergreen St.
Burbank, CA 91505
Phone: (818) 843-8268
Email: director@evergreenretire.com