Los Angeles is a popular retirement destination in 2020. Surprised? The fact is that Southern California, and the greater Los Angeles area remains of the most desirable living locations in the world - and it appeals to people of every age group. This desire to live in Los Angeles and enjoy its lifestyles translates proportionately to older adults. In other words, there are huge amounts of people who want to live in Los Angeles - for the weather, for the culture, for the outdoors, for the entire lifestyle - and naturally, retired adults are included in that group.
A lot of these older adults who want to retire in Los Angeles are actually Los Angeles natives. In some cases, they grew up in Southern California, and maybe spent a portion of their adulthood here as well. What we find is that after having moved elsewhere for work, careers, and families, when they have the option to relocate for retirement, they want to return to the place they grew to love growing up.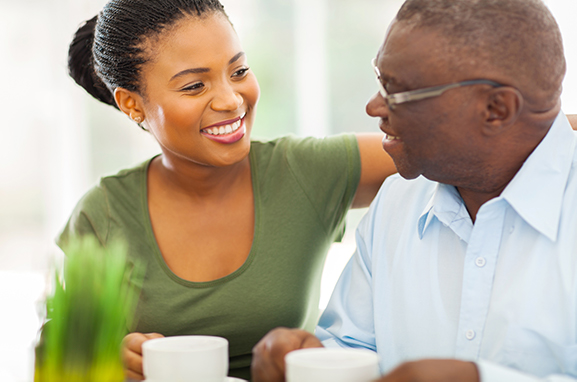 An often overlooked dynamic of retirement is that older adults actively living in Los Angeles are also counted in the group of people who want to retire in Los Angeles. Wanting to retire exactly where you are is common, especially for residents in Southern California. While there are many factors that can pull a person towards another retirement destination, we consult with many families who have an older loved one, they are making plans for the future, and they want the whole family to stay near each other.
As an assisted living community in Burbank, we have residents who are lifelong locals, as well as many wonderful people who come to us from out of the area. What we can offer these families is a beautiful assisted living community, one that is safe, healthy, and fulfilling, situated in a quiet residential area --- ultimately a place that is like home, in the greater Los Angeles area and all that it has to offer. Whether you're a family member in the Los Angeles area seeking an assisted living solution for a loved one out of state, or seeking to keep your loved one local while securing the perfect retirement community, we understand your situation and we're here to help.
Evergreen Retirement Residence
We are assisted living and memory care in Burbank, CA
We are ideally suited to seniors who are seeking an assisted living community that feels like home, that is in a quiet residential area, and that provides a lifestyle which is free of stress (we provide amazing meals, easy housekeeping, and other services to keep life simple). The best way to know if we're the best senior living community for your family is to contact us.
If you're exploring assisted living communities and memory care programs for an older adult in your family, we are a community you absolutely must explore and tour. We invite everyone for a tour around our property and a consultation where we can answer every question you have. If you're in Burbank or the greater Los Angeles area, please get in touch or stop by, and if you're not in the area, please call to get acquainted and request a brochure.
225 Evergreen St.
Burbank, CA 91505
Phone: (818) 843-8268
Email: director@evergreenretire.com